It is not the first time I 've used this tool, but it is the first time I've used it to revise vocabulary. I like it because it is easy to use and also attractive and we all know that students appreciate it when you give them something different.
How does this tool help me? Wordle is a "toy" for generating "word clouds" from the text you provide.
In the past I mainly used it to decorate some posts and in class to retell a text. It is a great tool for retelling as the clouds give greater prominence to words that appear more frequently in the source text.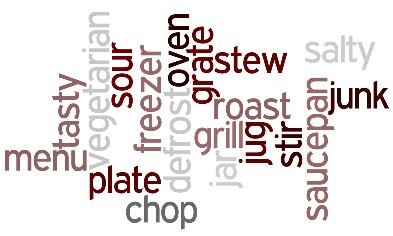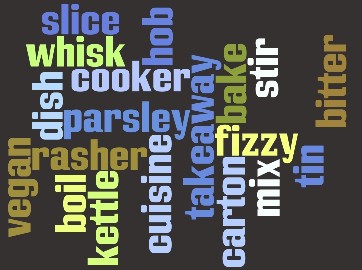 But today I've discovered a new use to Wordle. I needed tor revise some vocabulary. I normally do it as a competition game with strips of paper and the word to be revised written on them. But today I tried writing the words to be revised and this is the result. I've created two word clouds as I am going to split the class into two and let them compete against each other by giving them a maximum of two minutes to try to define the words to their team. So, I've printed the word clouds and used it in the OHP. Hope they like it! I had a great time too tweaking the fonts, colours and layout.
Related entries:
Karaoke on line
Fancy doing a dictation?
Warhol