Natasha Anne Bedingfield (born November 26, 1981) is an English singer and songwriter who debuted in the 1980s as a member of the Christian dance/electronic group The DNA Algorithm with her siblings Daniel Bedingfield and Nikola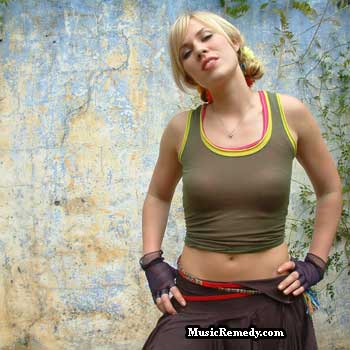 Rachelle. Throughout the 1990s and early 2000s, Bedingfield recorded rock and gospel songs for the Hillsong London Church. She recorded her first album Unwritten in 2004. The album contained primarily uptempo pop songs and was influenced by R&B music,it enjoyed international success with over 2.5 million sold worldwide. In 2007, she received a Grammy Award nomination for "Best Female Pop Vocal Performance" for "Unwritten". Bedingfield's second album N.B (2007) was yielded by "I Wanna Have Your Babies" and "Soulmate". Bedingfield has achieved 5 top ten singles in the United Kingdom to date. Bedingfield has promoted humanitarian causes throughout the world, and is noted for her work with children in the "Stop the Traffik" campaign through her mother's charity, Global Angels.
Want to see her video "Soulmate" and do a fill in the gaps exercise with this beautiful song?
Click
here