From Disney Family Fun a funny recipe everybody can do.
APPLE BITES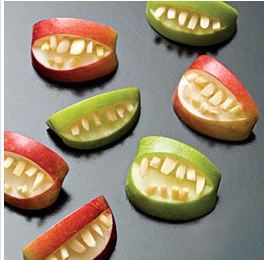 Ingredients:
Apples and silvered almonds
Instructions :
Just quarter and core an apple, cut a wedge from the skin side of each quarter, then press slivered almonds in place for teeth.
Tips: If you're not going to serve them right away, baste the apples with orange or lemon to keep them from browning.
You might be interested in reading last year's post . If so, click here