Roald Dahl was one of the world's most beloved children's authors. Not only did he create such memorable characters as Willy Wonka, Danny the Champion of the World and The BFG, but he also had a very successful career writing short stories for adults. Many of his stories, such as Charlie and the Chocolate Factory and James and the Giant Peach, have become classics in their own time.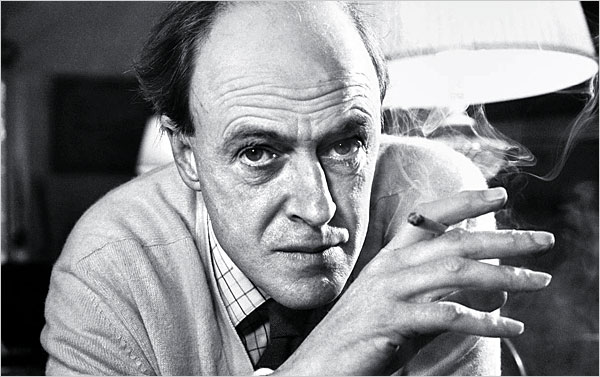 He was born in Llandaff, Wales. His parents were Norwegian. He did not have a very happy time at school. As soon as he could, he went abroad, first to Newfoundland at 18, and then to East Africa, to train with the Shell Oil Company.
In World War Two Dahl became a Royal Air Force pilot, fighting Italian planes over the Libyan Desert. He started writing after his plane was shot down, and the description of this adventure was so successful that he became a full-time writer in the US.
He was a successful screenplay writer, working on movies like James Bond's You Only Live Twice. Dahl moved back to England in 1960's.
If you want more information about this author, click here to visit his website, one of the funniest I've ever visited.
There is also a listening activity which you might want to try in my website. Click here